Automation
Smart Homes / Home Automation

At Smart Homes and more we have the area's most innovative Smart Home and Home Theater options. We offer the finest products and our experienced sales and design staff understand how to enhance your life by integrate all these modern conveniences into your home without affecting the visual outcome of your beautiful designer rooms!

Yes, we get it!

"You want all of the conveniences of automation and technology; you just don't want to see it!"

So you can have your cake and eat it too, but you already knew that didn't you!

So you ask: "What is Home Automation and Systems Integration"
It's too warm in here!... It's too cold!,
Let's let a little sunlight in!... It's too bright in here!
Someone is knocking at the door!... The music is too loud!
I think I left the lights on upstairs!

These are just some of the little nuisances in the life of every household. Of course the solutions are easy. Tweak the upstairs thermostat, Tweak the downstairs thermostat, Adjust the blinds a bit, Check the door, and run upstairs and shut the light. No big deal, or is it? If you live in, or are planning to build a sprawling home, each jaunt to the door, one of many thermostats , the window shades, or one of a hundred light switches can add up to a lot of unnecessary running around. Even completing these tasks in a modest size two story home can be exhausting. If you think about all the adjustments you make to lights, pools, spas, thermostats, shades, drapes, security, music, and entertainment systems in a week this is where a home control system is worth its weight in gold!

An advanced automation system can do virtually anything the homeowner could imagine. Automation brings all the home systems and home theater technologies together and puts the home owner in charge. "It takes all the techy confusion out of the scenario."

The term "automation" is a bit of a misnomer. A fully automated home doesn't take control away from the homeowner, rather it gives the owner more control in more convenient ways in order to simplify and enhance the lifestyle.

From any of several convenient locations in your home, you can monitor, manage, and operate any of the home electronic systems or program them to do what it is you are adjusting every day without any more thought involved. You can even monitor the home, be alerted to changes, or do adjustments while away from home via the Ethernet and your tablet or smart phone. How many times have you left the house and thought you might have left a door unlocked or the alarm unarmed?
We got you covered.

Motorized window shades, lighting, music, movies, pools, spas, climate controls, waterfalls, fountains, and security all at your fingertips from one of several intuitive easy to use wired or wireless remote panels conveniently located throughout your home. Now think about what you might like to be doing with all that extra time and energy you'd be saving each week.


What Is Home Control?

Home Automation Overview

Control4 App For Your Smart Home
One system with "one app" gives you total control of your home
"from anywhere in the world"


Music Streaming
Television
Video Streaming
Entertainment Media
Interior/Exterior Lighting
HVAC - Air Conditioning
Pool/Spa
Fountains
Kitchen Appliances
Shade Control
Exterior Shutters
Security Systems
Surveillance
Door and Lock Control
Gate Control
Energy Monitoring and Control
---
Residential Custom Electronics
What are the benefits?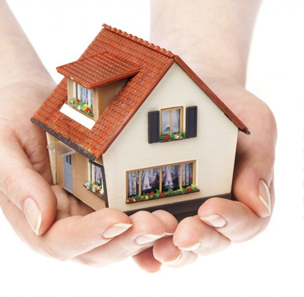 The primary reason homeowners are requesting these options is convenience. They have invested a lot in the home, and these facilities each make the home more enjoyable and versatile. They also improve security, safety and result in energy savings.
With this trend also comes the consideration of resale value. Resale homebuyers are expecting such features to already be built into any home they might consider investing in.
Controls
Control your entire system without having to leave your couch, bed, or bath- tub! With an infrared control system, you can operate almost any remote controlled piece of equipment from anywhere in your home or office. We offer wall-mounted, shelf-mounted, or discrete surface mounted receivers and emitters designed to fit into any decor.
Controllers and Distribution Systems
We continue to offer new technologies in the way audio, video, and other signals can be distributed throughout homes and businesses. We offer many products specifically designed for routing and control functions, audio distribution, and impedance matching and distribution. There is virtually no application or budget that we can't meet. We offer the highest quality products available to ensure you or your family long and trouble-free operation.
Speakers
Designed to virtually disappear into your environment, no matter what your decor, flush mount speakers are the only choice to make when aesthetics and acoustics come together. Avail- able with cloth or metal grills, all of our custom speakers may be painted with wall-matching or complementary colors to en- sure a visually seamless integration into the room. For a truly artistic look, cloth grills can be hand-painted to match simple wallpaper patterns, or a thin wallpaper fabric can be substituted for the cloth grille. Whether you choose to professionally decorate a flush mount speaker, or use it straight out of the box, unobtrusive high fidelity performance will be achieved with our fantastic selection of custom flush mount speakers.
It All Starts With Wire
WIRE?.. Yes WIRE!
It's the spinal cord for all of the advantages today's electronic toys provide us.
"Wires" are still the most reliable medium. Wire-- phone wire, doorbell wire, TV wire, speaker wire, satellite wire, control wire, and computer wire -- all of these and more are the nerve center of all our senses. What kind of wire is used and how it is engineered and installed is critical. Smart Homes and More knows this- they have set the standard and continue to raise it. Their commitment to training and continuing education has been the backbone to a reputation for quality craftsmanship.
A new home, addition or remodeling project is a big decision. One that most of us don't get the chance to make often. Every decision you make is one you must live with for years to come. Your new home or addition will be wired for electricity, but will it be wired for electronics? You already own stereo equipment, phones, TV's, VCR, computers and fax machines that can turn your home into a home of the future. Regardless of the level of investment in your new home or remodeling project the quality of WIRE that is being Installed will obviously affect the performance of the signals that come across this medium.
Now is the time to make sure your home can take advantage of today's home electronics... and is ready for the technologies of the future. Insist that your home be wired by Smart Homes and More!