Although dedicate theme theaters can be impressive, many people have other parameters for their rooms. Dual purpose rooms are far more popular. Some chose a combination of theater and game room and others are looking for a sort of chameleon room, such as a formal living room where the screen is hidden and the speakers are invisible to the décor of the room. Imagine at the touch of a button a screen appears, and the sound track seems to be coming from all around you without a speaker in sight. Any of these options requires great time and planning.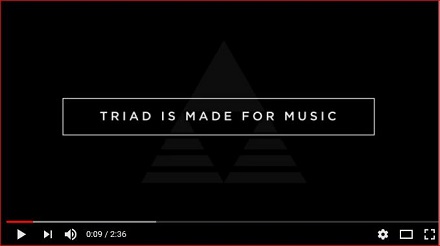 Chameleon Theater
Invisible Speakers: The end of esthetic pollution
I have been asked on numerous occasions if there are good speakers that can be hidden and even asked by several, why can't they be in another room or closet, how silly!
People just don't want to see those boxes or even the grills in their beautiful rooms.
How Understandable!
While recessed speakers have evolved in terms of overall quality, they still have covers or grills. These covers or grills can be painted the color of the room or faux pained into the wall, but they still just don't go away.
Miraculously we found several companies that make "great speakers" that once installed; finished and painted into the décor just disappear. The speaker diaphragm that makes the sound has the same texture as the wall, thus invisibility! Just imagine your room, with brilliant sound, but without a speaker in sight!
Flat Panel Dilemma
As Flat Panel televisions have become commonplace, a problem occurs when one wants to locate this sleek Hi Tech piece of equipment in any décor other than modern or contemporary designs.
"The way it looks on the wall"
No matter what the décor of the rooms in your home, what if you could make the television or projections screen appear when you chose to watch and seemingly disappear when not in use. Imagine at the touch of a button, like a chameleon, what seems to be a beautiful work of art hanging over the fireplace or on a wall, turns into your flat screen television. Then, once the television shuts off, again becomes a beautifully framed work of art. The artwork is only limited to the owners imagination. Hi Resolution digital printing techniques are employed to faithfully reproduce any artwork or photograph selected. Frames are chosen from a large selection of hardwood frames to fit any décor.
The Dilemma!
A couple is renovating their home. She wants a formal living room. He wants to turn the living room into a theater/media area. His argument is the formal living room is rarely used. We gave them both what they wanted. Vutec Artscreen w/65" Sony LED TV, 9.1 Surround Sound, Seven Invisible Full Range Speakers, Two Invisible Sub-Woofers, Sony Flagship Electronics, and Media Equipment, and not a speaker in sight!